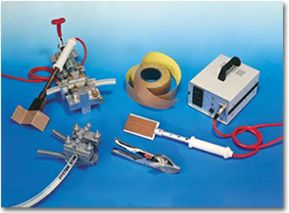 Attrezzature per il montaggio delle cinghie di trasporto in poliuretano, con o senza rinforzo, saldabili a caldo.
Equipments for the setting up of the Polyurethane Transmission belts with or without reinforcement, hot-weldable.
Equipo para el ensamblaje de las correas de transporte System Star, con o sin refuerzo, soldables con calor.